When:
February 5, 2011 @ 4:00 pm – 8:00 pm
2011-02-05T16:00:00-08:00
2011-02-05T20:00:00-08:00

[click on the above invites to view larger]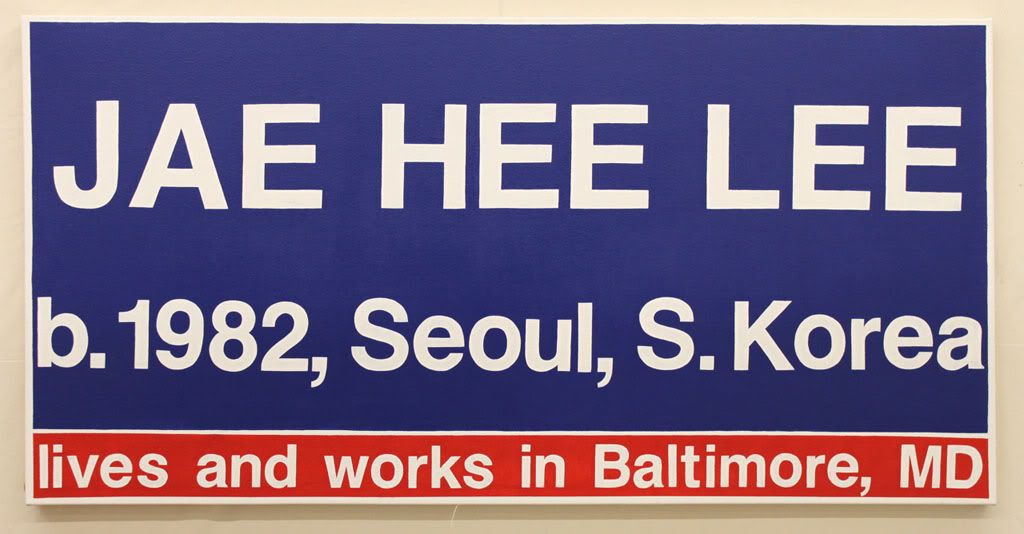 Jae Hee Lee
http://www.facebook.com/pages/Jae-Hee-Lee/232857708016
One equals the world. The world changes based on our perspectives, and to me, surely painting develops a clearer vision to look at the world. I believe individual to individual we all have potential ideas that could change the world by getting to know ourselves "better".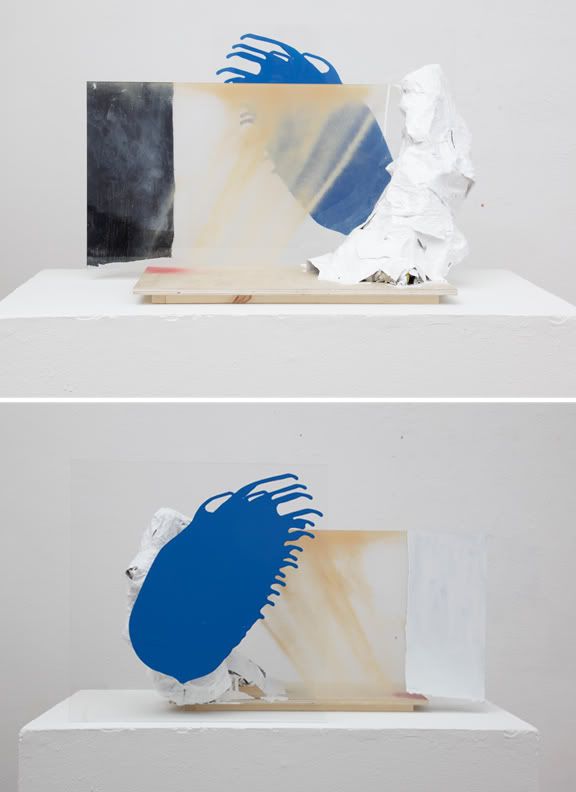 Bessie Kunath
http://www.bessiekunath.com
I subconsciously unveil how artists live and work. Following the notion that artists' 'attitudes become form', I feel a duty to be sociologically active in my field. I am simultaneously interested in the attitudes surrounding the demand for and reception of art. In addition to the aforementioned aspects that interface art and people, my work is also informed by visual perception, social contexts for movements in art, and paradigms in the dissemination of art, décor and visual culture. These themes repeat by way of material choice and concepts in my sculpturally-based practice. I am currently examining functional aesthetics, cast-off objects, museological exhibition treatments, and lastly; the humility of objects as they naturally exist representing a frozen moment in chaos.

Jared Flores
http://jaredflores.virb.com
Investment into fiction is a catalyst for my image making practice. I play the role of the counterfeiter, and worshiper simultaneously. I consider both the perpetuation of throw away images, and belief in its most broad terms. I simulate evidence and artificial surface not from the perspective of gaining awareness or finding inherent truths, but to simply indulge in the unattainable nature of fiction. My work is not an exercise of persuasion but an act of devotion and atonement.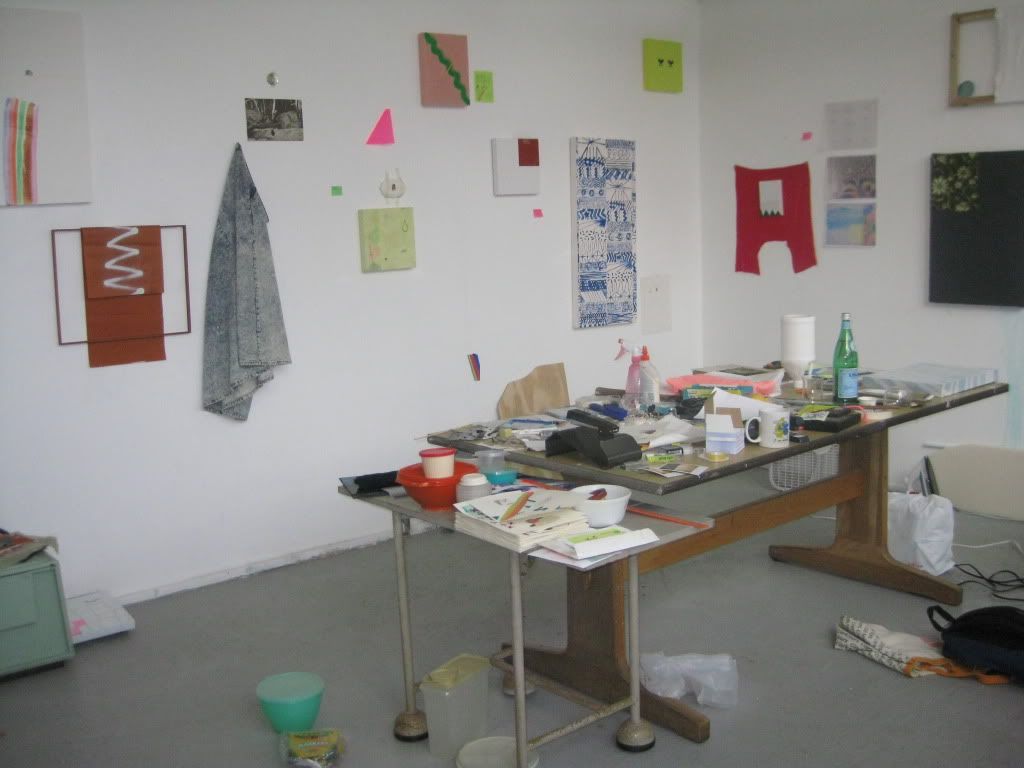 Emily Halbardier
http://www.emilyhalbardier.com
Right now my practice can best be described as sophisticated play. I collect images and materials anywhere from the internet to junk stores and mash them together, trying to create something that is both exciting and fresh. In the past my work has taken the form of drawings and paintings, but I am becoming increasingly interested in using sculpture and installation as a way to create more interaction between my pieces and the viewer. Within my work there are moments of absurdity, overt humor and a collapse of any concrete narrative that seems to mimic the way I interact with and experience my environment.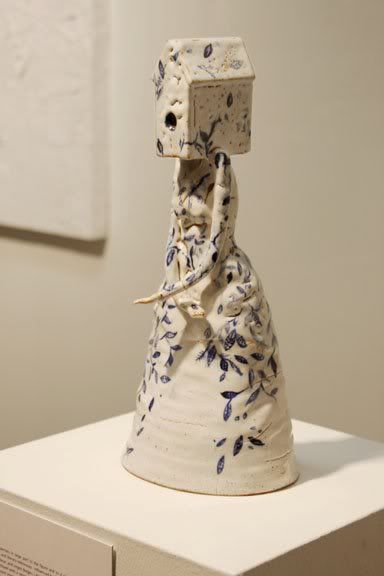 Ruby Osorio
http://www.rubyaosorio.blogspot.com
The concerns of my work pertain in large part to the figure and to visual narratives that rely on the influences of memory, time, and literature. Interested in giving form to the unconscious, I have referenced the work of writers such as Gabriel Garcia Marquez, Haruki Murakami, and Jorges Borges, in depicting characters engaged in absurd or enigmatic scenarios. I am also interested in painting landscapes that relate to these characters and their environments. The conflation of both figure and space comes about through a method of improvisation that embraces versatile approaches in collage, painting, and sculpture. Often times I gravitate to water based media such as watercolor or gouache which serves the impulse to be expressive yet precise. Likewise, japanese woodcuts, botanical references, female figures decontextualized from fashion magazines, and travel photographs serve as source material where meaning and logic can be subverted and rearranged to expose moments of whimsy.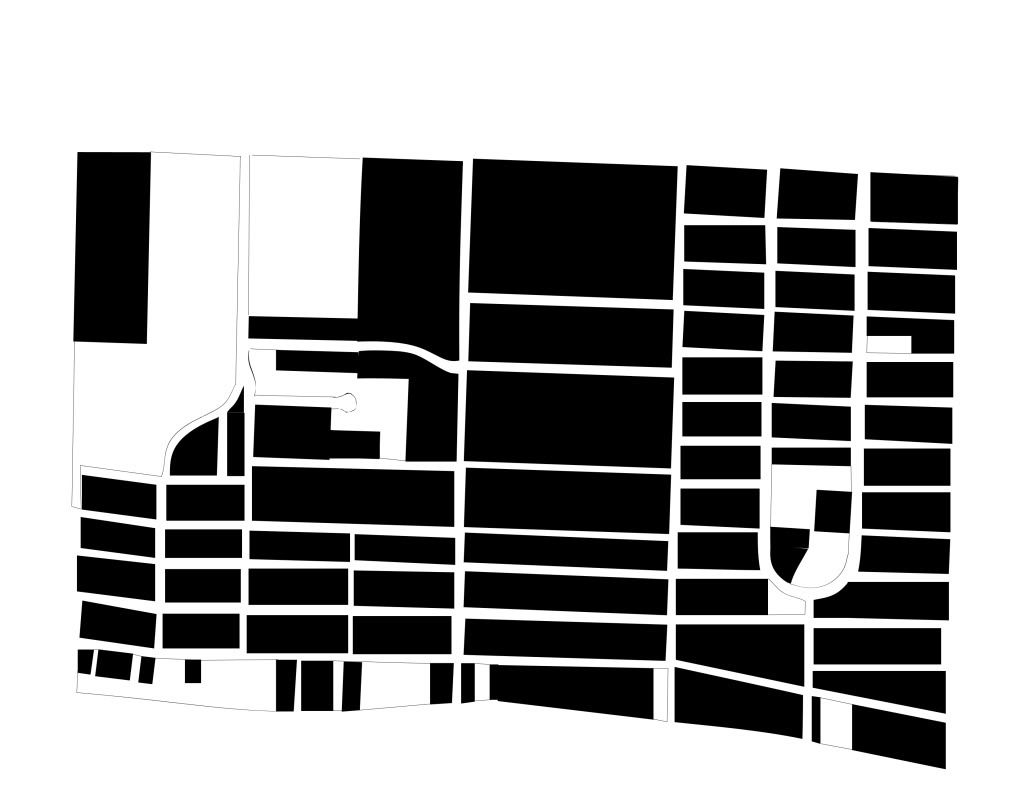 Van C. Tran
http://thinkcollectdisseminate.weebly.com
I believe the arts have the capacity to embed itself within a broader social realm as current social conditions render a new kind of creative practice: research. The typology depicted here is one study of the densely populated community of Isla Vista, CA and is part of a recent proposal for a public project with further potential to be an intersecting vehicle between the informal and the contemporary.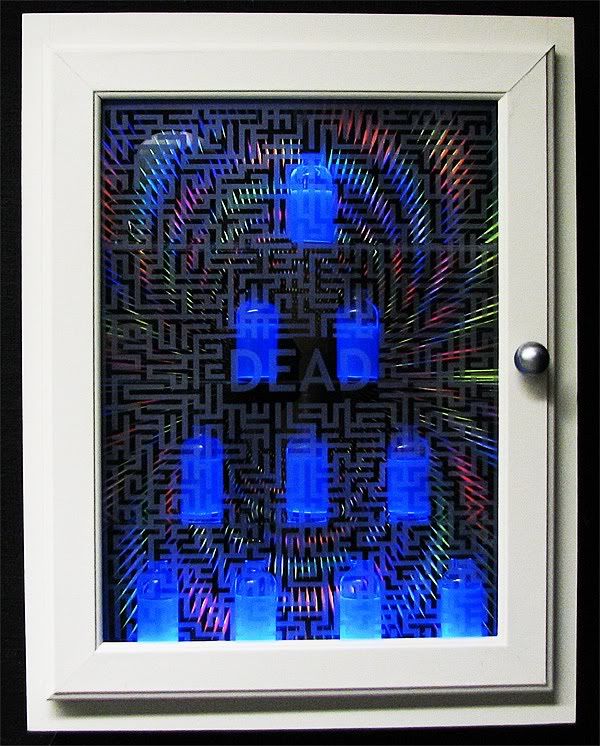 Tim Brown
http://www.timlandia.net
My work is currently exploring Psychonautic experience and culture and the intersection between these altered states and how our culture perceives the people who experience them.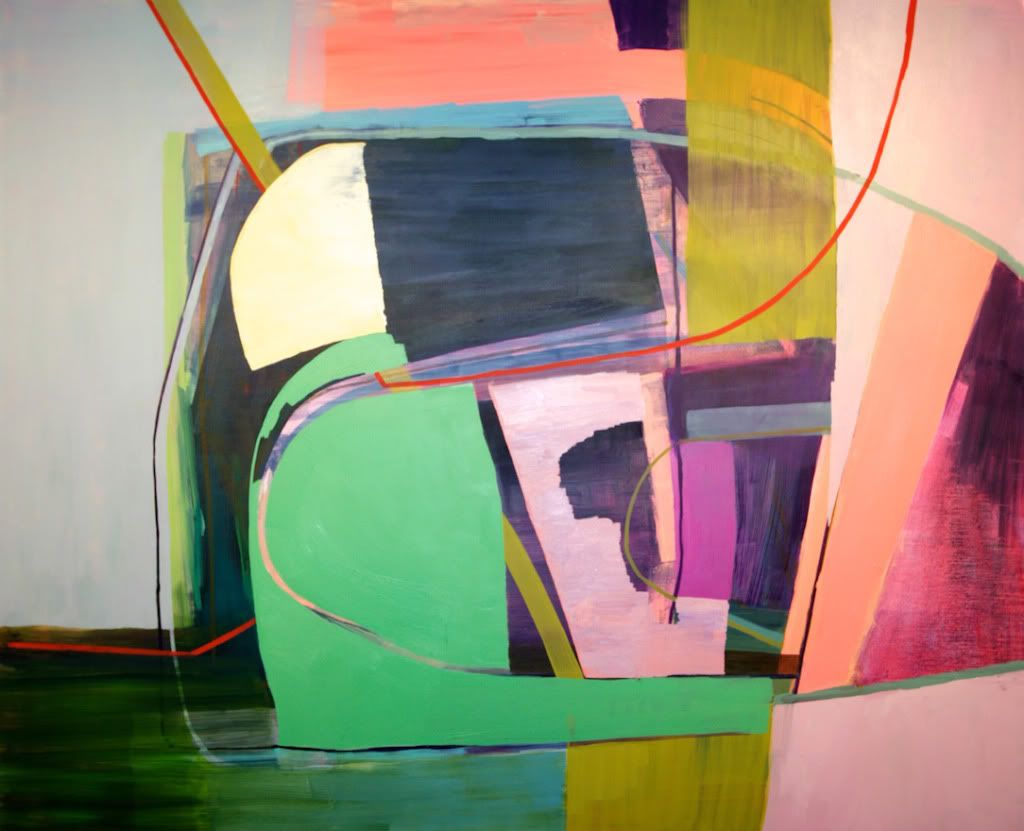 Daniela Campins
http://danielacampins.com
Campins focuses on drawing, painting and mixed media processes indulging a studio practice based on exploration, traditional image making techniques, and spontaneity in the handling of chosen materials. Campins work describes unique psychological spaces that embrace the geometric and the gestural expanding the categories of representation, figuration and abstraction. The work demonstrates an interest in spatial perceptual experience, the way that consciousness plays with the images we retain and their relationship to their representation. Sources vary from architecture, interior spaces, geometric shapes, quirky silhouettes derived from negative spaces to aboriginal motifs, textile design, and observations from nature. These hybrid surfaces embody an ambiguous space produced by a lyrical manipulation of color, pictorial flatness, and synthesized forms.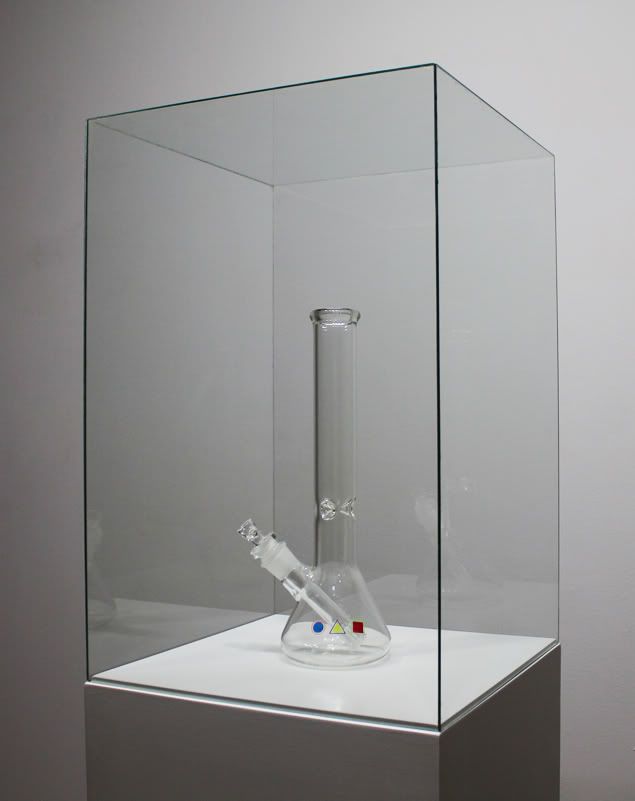 Rimas Simaitis
http://www.rksim.com
As the director of D I O S P E X (Division of Space Exploration), at the University of California Santa Barbara, Rimas K. Simaitis is currently working to send a white, 1982 AMC Eagle station wagon with wood-grain paneling on the same hyperbolic trajectory through space as NASA's Voyager 1 Spacecraft. As a contributor to the university-wide Center for Spatial Studies located at UCSB, D I O S P E X is currently researching the subjectivity and simulation of spatial experience through alternative transportive devices including, but not limited to, the Hydrodynamic Earth Gravity Liberation Apparatus (pictured), the development of a similar device to be used in zero-gravity environments, and the relationships between psychedelic & schizophrenic experience (psychonautics), and technological & metaphysical transcendence. In a nutshell, there's a lot of smoke & mirrors involved.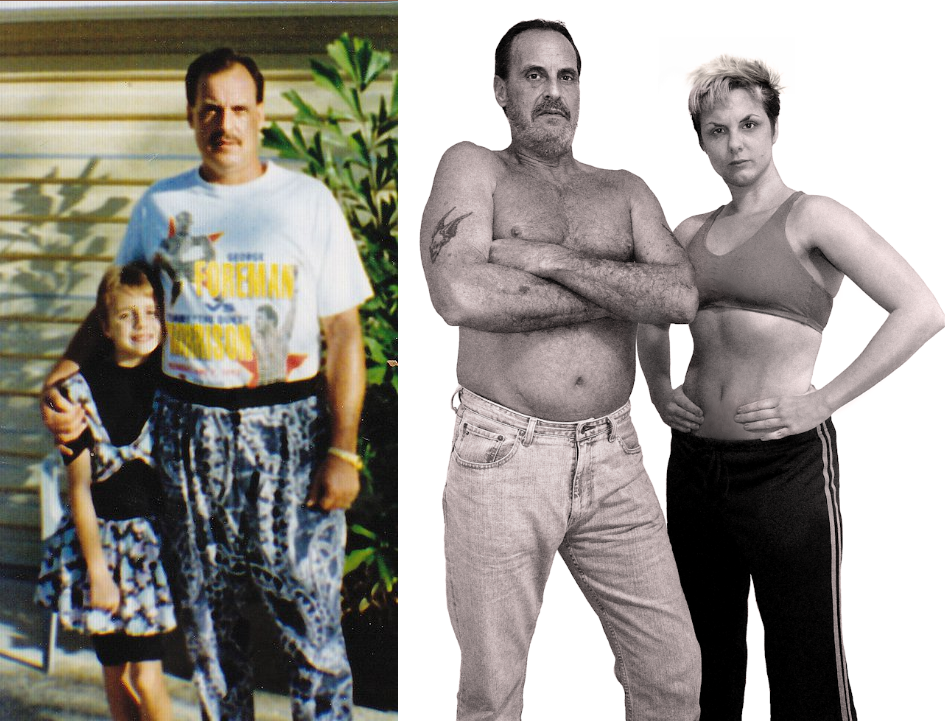 Desiree D'Alessandro
http://desiree-dalessandro.com
Art is the arena in which I fight to better understand the world. Through sweat and sacrifice, I am conditioned to transform work into a physical and intellectual encounter. My interactive works revolve around kinaesthetic examinations via a variety of platforms. I train in site-specific, installation, digital, and performative modes of production. During these investigative bouts, I seek to encourage and enhance the experience of spectator involvement. Therefore my practice eliminates the ropes that restrict the ring, so that the scale of the encounter can shift from the individual to the social. By intersecting Art and Athleticism, I openly challenge spectators from different arenas to converge and converse as I attempt to harness my bodily intent within the work.

Nick Loewen
http://www.nickloewen.com
I work with the idea of production as both a material and biological phenomenon. In the imagery of reproductive organs I find a certain energy, a charged potential for growth and mutation. In an effort to bring relevancy to the aesthetic, I choose materials related to industry and modern trends. Through these forms, the possibility of new birth merges with a re-examination of overproduction and material refinement.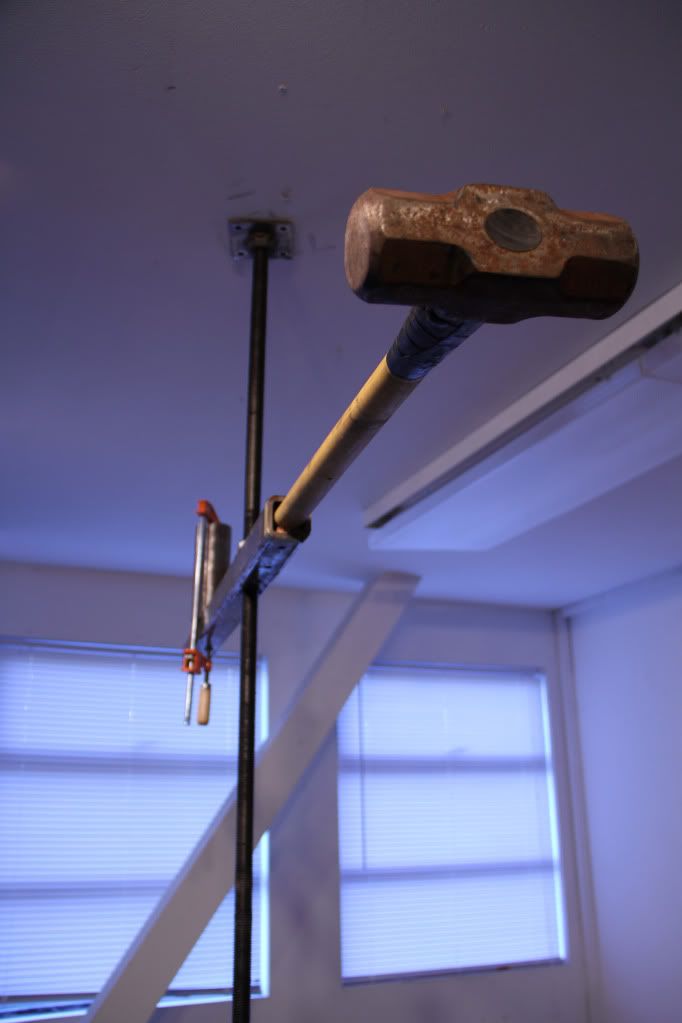 Patrick Melroy
Lately I've been interested in making seemingly dangerous art. Specifically, I am making art that tests our perception of personal safety. By highlighting the viewer's body and their location in this world at any distinct moment, I am attempting to tease the audience into excitement and curiosity. Whether the viewer is confronted with a nine-pound sledgehammer swinging inches from his or her face or a wooden ladder leading into an unsafe attic space, I am forcing them to question what can harm them, and to distinguish between real and imagined threats.The authorship of their experience is handed over entirely to them. Some participants will be thrilled while others will be nervous. My work exists in the space between logic and instinct.
Nikki Leone
http://www.theinvisiblecow.com
After receiving her BFA in Sculpture & Extended Media from Virginia Commonwealth University, Leone finally found her niche and muse in the material studies and the exploration of an instinctual way of producing her work. She does not want to insult the viewers' intelligence and force feed them something, whether it be a political, religious, social injustice or environmental statement. This work is a product of arbitrary yet prominent images that she has absorbed throughout her life and are recreated in an honest and physical form.
Elcin Joyner
http://www.elcinpiajoyner.com

Open Studios is an opportunity for the MFAs to introduce themselves and their current work to the UCSB campus and the community at large. Located off-campus underneath the seating risers of Harder Stadium, the MFA studios is an unusual but unique setting and has been a home for the graduate art students in light of the university's campus building retrofitting. The event will be held on Saturday, February 5th, 2011 from 4pm – 8pm.
"Come and join us for art, refreshments, food, and fun… our studios will be open."

(From North)
Exit Los Carneros Road off 101-S
Turn Right at Los Carneros Road
Turn Left at Mesa Road
Turn Right at Stadium Road
(From South)
Exit off Highway 217 from 101-N
217 turns into Lagoon Road
As you approach the Henley Gate entrance to UCSB, turn Right at Mesa Drive (bus circle loop)
Turn Left at Stadium Road
Harder Stadium
and Open Studios will be on the right; parking will be located ahead on
either lot 38 on the right or lot 30 on the left before El Colegio Rd.

Closest parking to Harder Stadium is located in lots 30 & 38.
An electronic kiosk is located at both parking lots for you to purchase
a visitor parking permit. Access to the studios is along Stadium Road,
towards Mesa Road. It is located across the blue concession stand on
the West side of Stadium Road.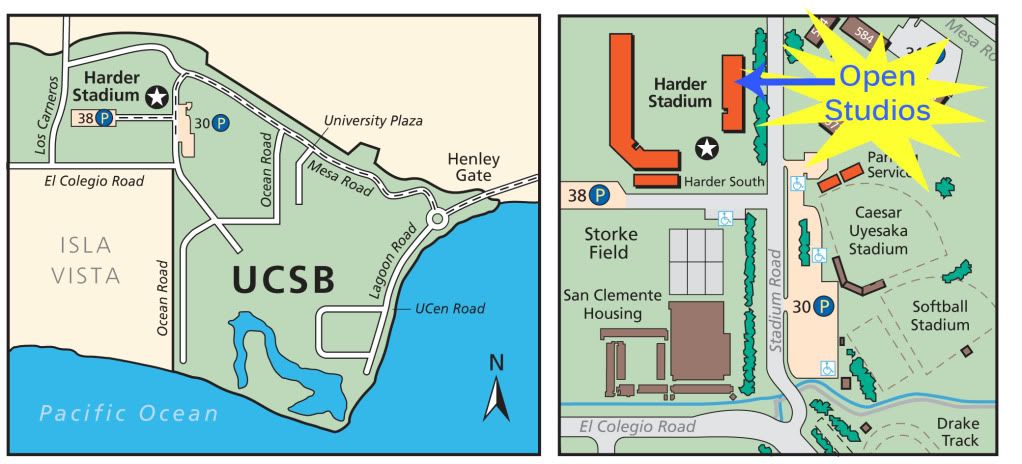 Additional campus maps can be located on the UCSB Transportation & Parking Services website: http://www.aw.id.ucsb.edu/maps

Contact Carol Talley: Graduate Advisor
805-893-8710

LIVE BAND:http://ratstheband.com



LIVE BAND:http://www.myspace.com/watercolorpaintings


Funding for this event has been generously provided by the University of California, Santa Barbara Graduate Division
http://i.imgur.com/hdWNedG.png
0
0
http://i.imgur.com/hdWNedG.png
2013-12-02 20:19:48
2013-12-02 20:19:48
MFA Open Studios